Industrial & Commercial Air Conditioning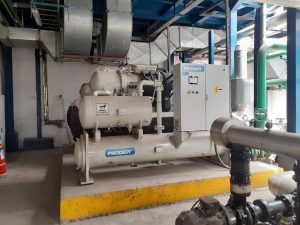 Everyone needs to have a reliable air conditioning contractor in case of emergencies. Air conditioning units have become one of the most important equipment in our industrial plants and offices. Without regular maintenance and repair your unit can easily malfunction and break. Even if you have never experienced such problems, the need for a good HVAC contractor will arise sooner or later.
We can provide you with fast and professional service for your A/C needs.
Repair service when your Air Conditioning breaks down.
Maintenance Contracts to help prevent break downs.
Replace your old and inefficient, or broken equipment.
Supply complete systems for your new office, industrial plant or business.
We can guide you in the process of choosing a new air conditioning system that is right for you and your business.