Our Ceiling Concealed ducted split Air Conditioning solutions use the latest technology to improve the quality of the air you breathe.
A fully ducted air conditioning system is a concealed air treatment unit, usually installed in the floor or ceiling of a building. The system is hidden, with the vents being the only visible parts. To keep your home cool, it operates with ducts installed, which means that it can ensure airflow throughout your entire building, or just in specific rooms. The ducts act as conduits for the air and with this type of system you can control the temperature from a single location.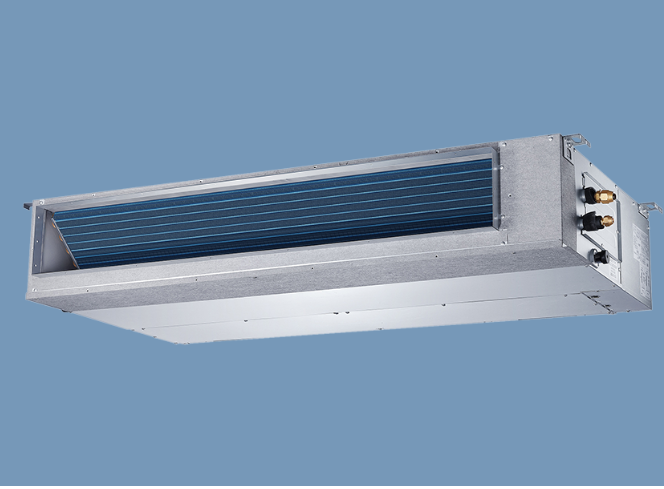 Designed specifically to suit installations where ceiling space is at a premium, our Slim-Line Ducted series has unparalleled flexibility and freedom of design.
Ideal for narrow ceiling spaces this ducted system meets the challenges of modern commercial and medium density apartment development.