Our cassette air conditioning systems are designed with the lightweight which are easy to install in your ceiling space and only the grille is visible.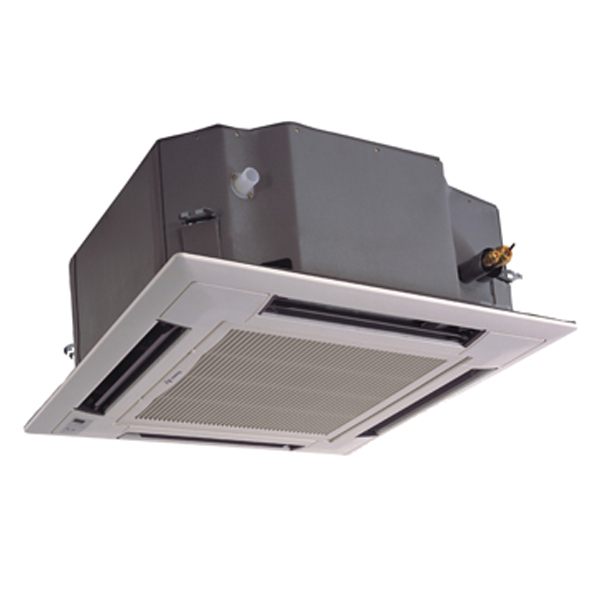 Ceiling cassette air conditioners
Compact, ultra-quiet and packed with advanced features, our range of ceiling cassette air conditioning systems offer the ultimate in comfort and control; equipped with four-way and horizontal airflow meaning that they distribute air evenly in four different directions at any given time.
Due to this factor, a ceiling cassette should be installed in the centre of the room to provide the best possible distribution of air.